THE BARRACUDA IN HARROW HAS NO ASSOCIATION WITH ANY OTHER FISH & CHIP SHOP OR RESTAURANT WITH THE SAME NAME
Dedicated to the memory of Maria Christofis
The Food Awards England 2023 has announced its winners, celebrating
the best of the country's food industry.
Barracuda (Harrow)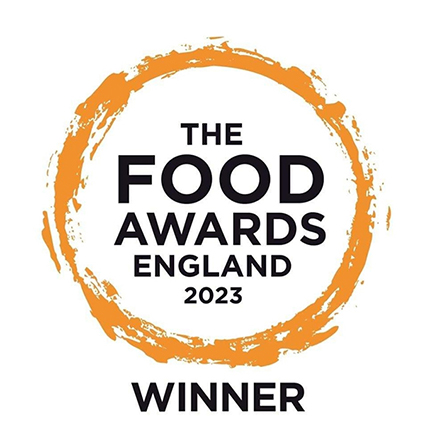 Best Fish N' Chips Establishment - South
Best Fish N' Chips Establishment Overall Winner
We were also winners of the 2nd Food Awards 2020 for the Best Fish 'N' Chips in London and
winners of the Good Food Awards 2020, 2021, 2022 & 2023
Good Food Award Statement / Food Awards England 2023 Statement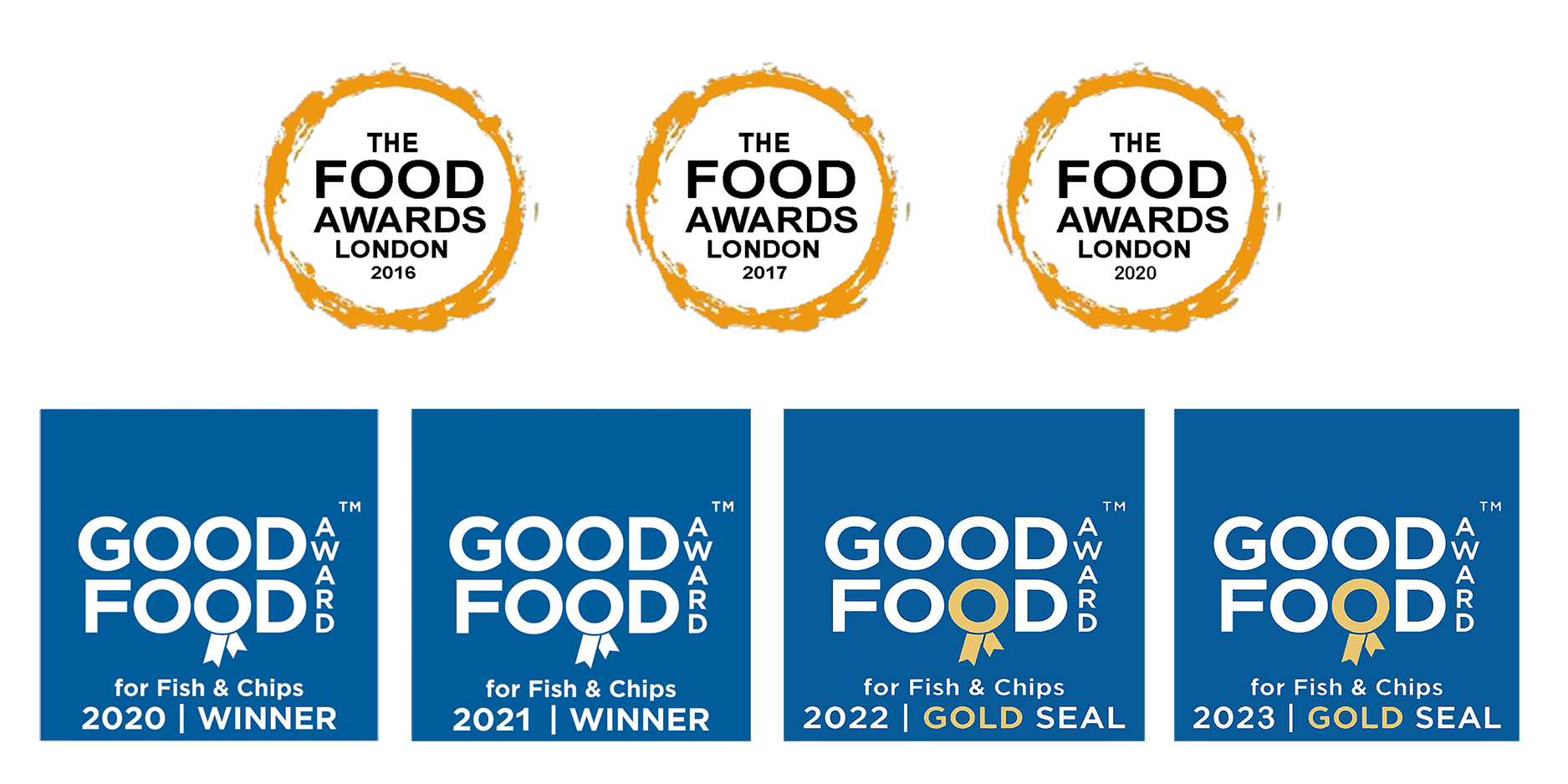 GOOD FOOD AWARDS - We beat, in no particular order, Belmont Bay, The Golden Hind Fish & Chips, Poppies Fish & Chips
Golden Union, Rock & Sole Plaice, Fishcotheque, Fishers Fish & Chips, Toff's at Muswell Hill, Sutton & Sons
LICENSED BAR - CHECK OUR SPECIALS PAGE
For Allergen Information - click HERE for further information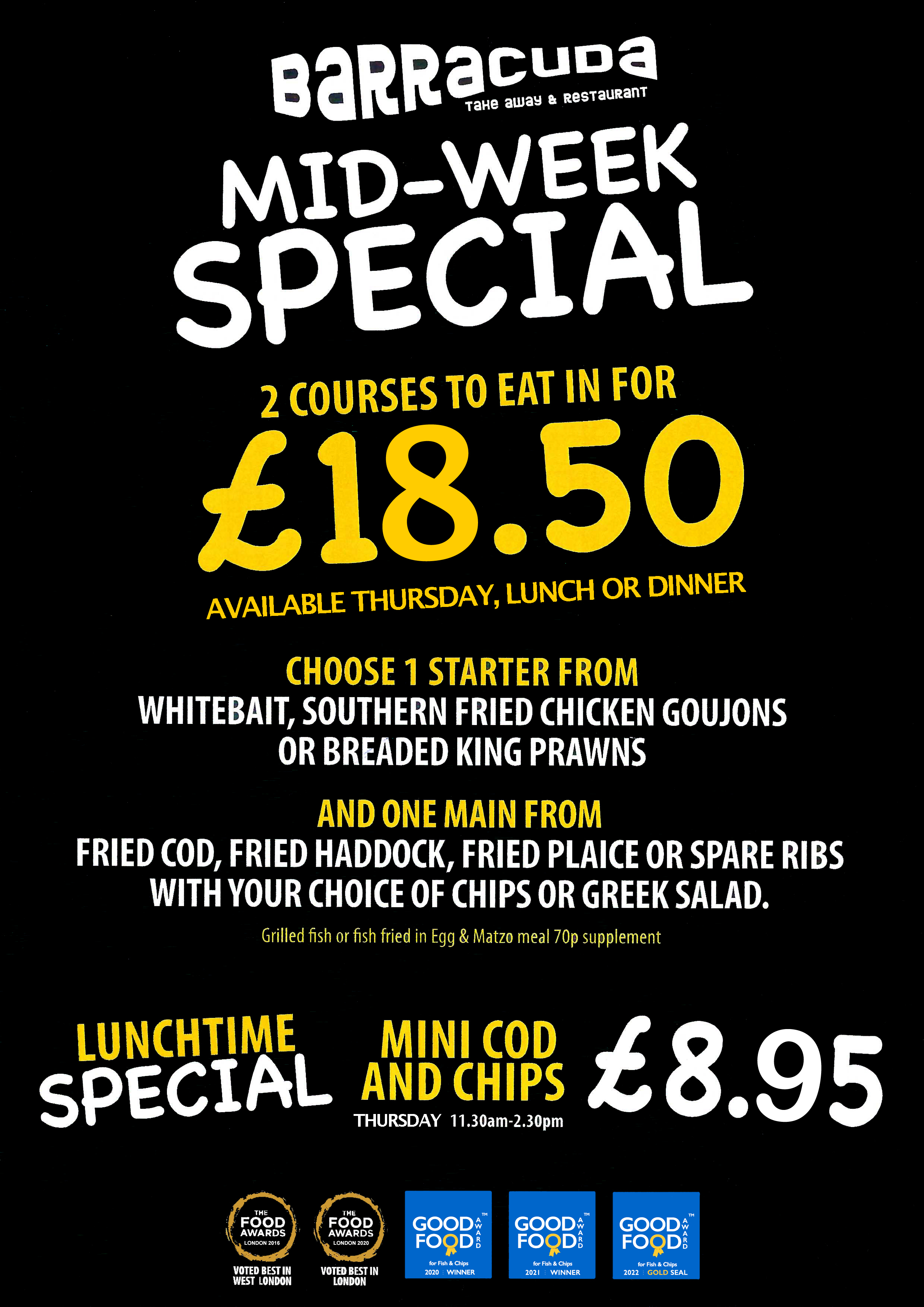 USE UBER EATS APP for DELIVERY / TELEPHONE 020 8427 1330 TO COLLECT

Please note, we may not be able to offer all items
on our menu due to unavailability and/or delivery delays!
THANK YOU FOR YOUR SUPPORT DURING COVID-19
Whether you want to know more about our exceptional services, or you want to discover more about our competative
prices, please don't hesitate to get in touch with us. Call us on the number at the top of this page today!